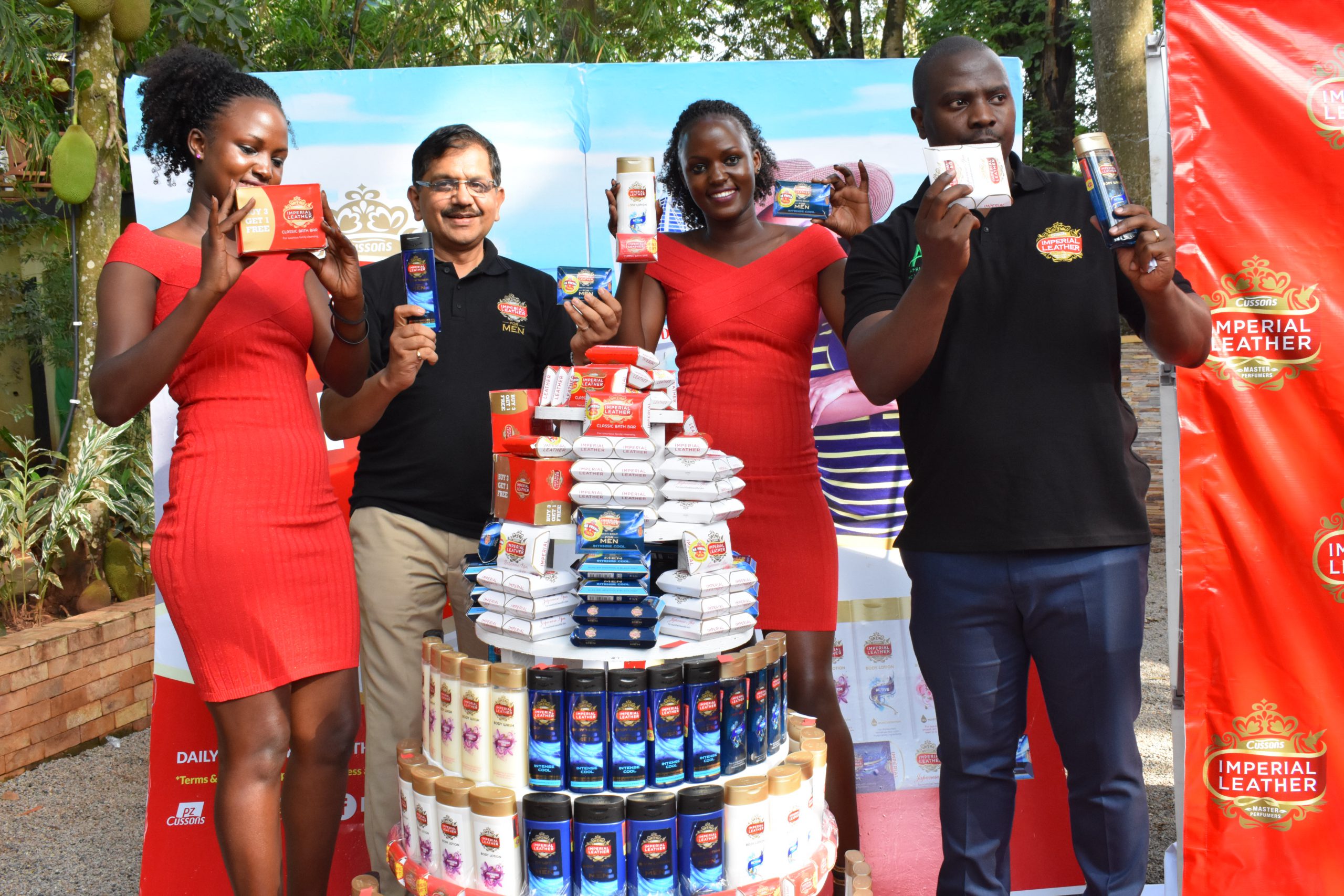 Global personal care products manufacturer PZ Cussons, through its sole distributor in Uganda African Queen No. 1 Distributor Ltd, is ramping up the positioning of its flagship brand Imperial Leather, as the number 1 personal care brand in a new campaign dubbed 'Be Fresh & Win' aimed at rewarding consumers in cash & luxury holidays over the next 3 months.

Consumers will scratch to reveal the unique code on soaps, lotions & shower gels, send it to 8008 by SMS to stand a chance to win millions of prizes on daily, weekly, monthly & grand draws.
The brand has over time gained a firm footing in the Uganda market with a solid base of consumers. PZ Cussons Managing Director Sekar Ramamoorthy noted that Imperial Leather consumers have embraced its new full range of personal care products that include Men's
grooming products, bath soaps & lotions due to their signature scents fragrances and longevity.

"Our 2019 strategic mission is to raise the profile of Imperial Leather as a luxury lifestyle brand which delivers amazing experiences and is always part of the process where exciting memories are made," he explained.

Innocent Tibayeita, AQ Managing Director, posited that young Ugandans were fast becoming the leading force of the consumer market and that PZ Cussons has invested heavily in building an understanding of their lifestyle aspirations and where luxury fits in their world.
He also explained that one key emerging insight in this generation of consumers, is that they want personalized products that cater for their unique needs & not necessarily one product for the whole family. Research shows that beyond 2020, the consumer group will utilize brands that
match their aspirations and drive for meaning. As a result, it has become necessary to introduce to them a wide variety of well packaged, designed and scented products that match their aspirations while remaining affordable.

Hence the brand has also launched a new variant to their portfolio namely; Japanese Spa which is enriched with Jasmine, Green tea & Rice milk which are great skin moisturizers. This is in addition to the Intense Cool Men's grooming range which has fast gained traction in the market. "We are investing more in educating male consumers on the need for better personal grooming.

The current campaign will take up at least UGX 1B including luxury luxurious holiday rewards to local and foreign exotic destinations," he announced.

According to Mr. Tibayeita, the 2019 Be Fresh & Win Imperial Leather national consumer campaign is designed to reinforce Imperial Leather's number 1 position in the personal care category. The program campaign will run for the period between October 2019 and January
2020.

PZ Cussons strives to enhance the lives of consumers in the East African market through quality, value and innovative products created from in-depth local knowledge of consumer needs combined with global know-how and best practice. Other PZ Cussons Personal Care brands are Cussons Baby, Venus as well as Morning Fresh, a homecare brand. A publicly traded company on the London Stock Exchange, PZ Cussons operates worldwide and has been doing business in Africa for more than a century.