DONATION OF 18 TONNES OF MAIZE FLOUR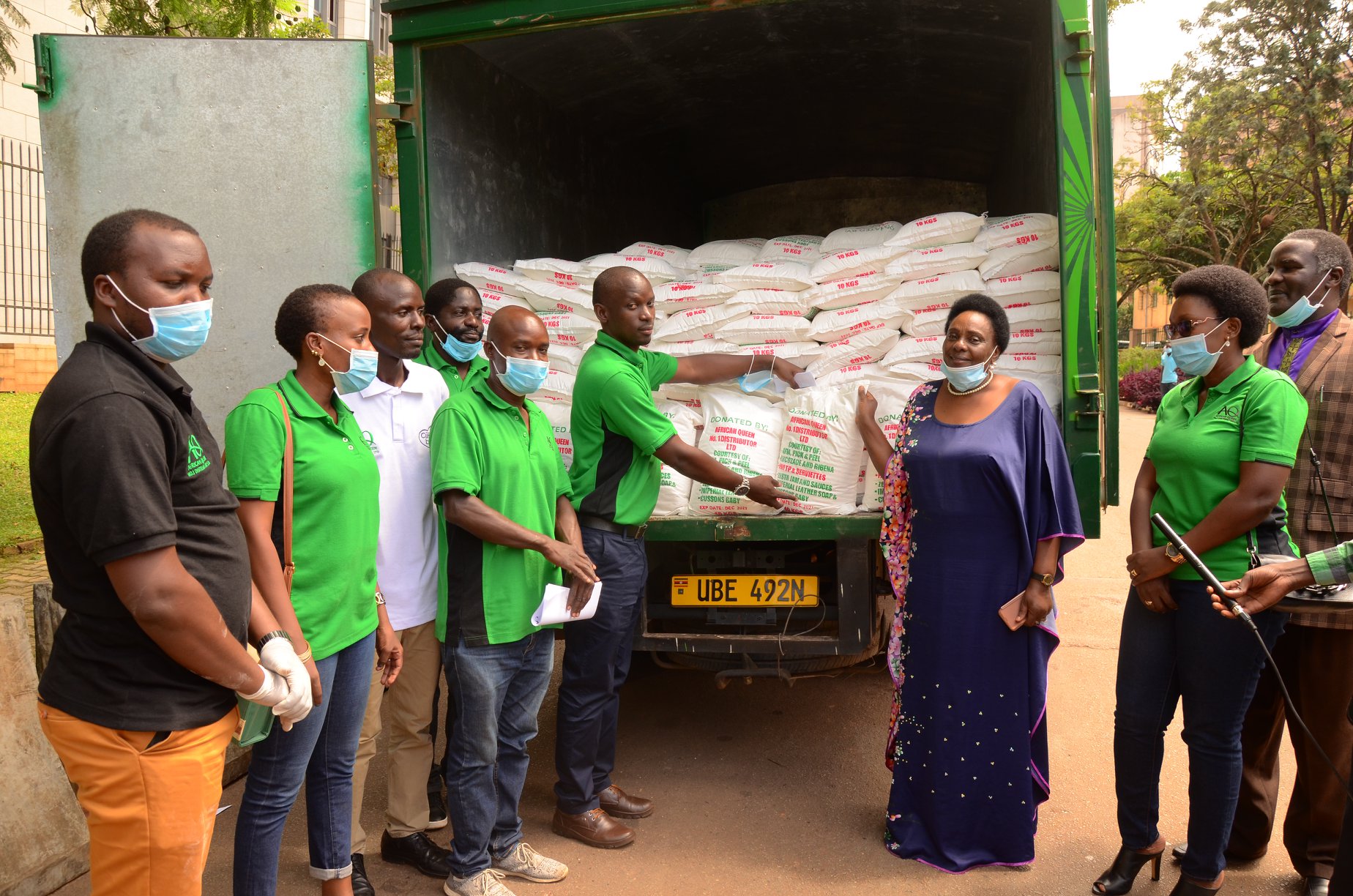 African Queen, a leading distributor for fast-moving consumer goods in Uganda, has donated 18 tonnes of maize towards COVID-19 relief efforts.
The donation comes in response to the President's call to the private sector to support government's efforts in offering relief to the vulnerable Ugandans most affected by the Coronavirus pandemic.
The African Queen team led by Musa Senkubuge, their Head of Supply Chain & Logistics, handed over their donation to Hon. Mary Karooro Okurut, the Minister in Charge of General Duties, Office of the Prime Minister on Tuesday.
Speaking about the donation, Innocent B. Tibayeita, the Managing Director at African Queen said, "Our partners have heard the plea of our President H.E Yoweri Kaguta Museveni on offering support to the COVID-19 Task Force that has been mandated to not only lead the fight against the COVID-19 virus but also ensure proper distribution of food to those families that have been greatly affected during this time."