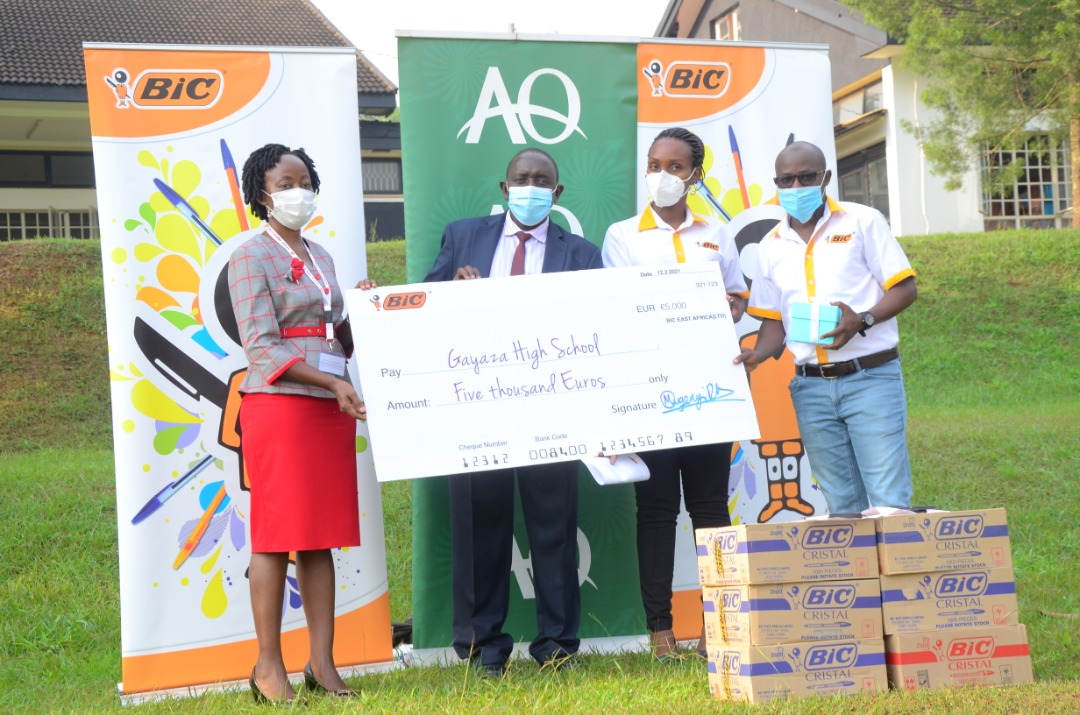 BIC, a world leader in Stationery, Lighters, and Shavers, has announced the winners of its 'BIC Cristal Pen Awards 2020'.
In effort to recognize and honor the valuable contributions of teachers during these unprecedented times, BIC introduced the first edition of its BIC Cristal Pen Awards. Launched in conjunction with the company's Global Education Week initiative, the award aims to celebrate exceptional educators around the world who inspire and bring joy to children every day while equipping them towards a more empowered future.
Ronald Ddungu from the Gayaza High School was selected as the winner from Uganda for his exceptional contribution towards his students and for being a beacon of hope and optimism in an academically exigent year.
Building on his years of experience, Mr. Ddungu has helped transform his school's curriculum to integrate agriculture entrepreneurship and train his fellow educators on teaching practical agriculture methods through their various subjects; mathematics, English, Science and others.
He also started the FARM CAMP, an annual event that brings students and teachers together to improve their agricultural enterprise skills and connect them with farmers and experts to learn more about business. This event engages teachers from different subjects to help them design lesson plans that make use of the farm units and all the related activities.
Read More here
Read more